Change is the bridge between the inner world and the outer world
Change for me used to be something I moved away from. Without realising it, I had constructed my own little prison where I lived in my comfort zone. When anything came on the horizon which required moving outside of my comfort zone, I would think long and hard about any action I should take, over analysing and procrastinating until either the opportunity passed or my survival brain convinced me it wasn't a good idea. It kept me small and limited my chances to experience anything new.
I am so thankful I now know differently, if you want change to occur in your life, then you must take action and be different. Doing something new and unknown will stir up lots of different emotions. This is normal, the brain is naturally hardwired to want to keep us safe for survival.
However in today's modern world, we can do more than just survive, we can thrive. Now when I am out of my comfort zone and there is survival based emotions like anxiety, fear, apprehension, I take these as a positive sign that I am on the right path and I push myself to take action.
I encourage you to keep this to mind next time you have an opportunity to take action in your own life and remember when you step out of you comfort zone enough times it becomes familiar and this is how you can grow as a person. 😊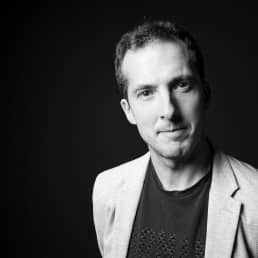 Dean is a behavioural change and wellbeing coach, specialising in helping people discover and become the best versions of themselves. After going through a divorce and the death of his father from Pancreatic Cancer in a relatively short period of time, Dean was on a track to potential self-destruction. Jeopardising relationships, career and health. He asked for help and guidance. As he opened his heart, eyes and mind, he found the help and guidance he needed was all around him. The changes he has seen in his own life have been so overwhelmingly powerful, he has trained to become a coach so he can work with others to bring meaning, connection, sucess and happiness into their own lives.
Read more of my posts