Is Alcohol Robbing Your Family Time?
---
In this week's My Year No Beer I reflect upon how alcohol previously robbed my family and myself of our time together and how beautiful it was to experience a meal and an afternoon side by side with perfect clarity and engagement.
It's a sad thing to have realised if I'm honest, but it rings true. There have been times in the past when by having drank I simply felt less motivated to participate in family life / activities together.
We had the in-laws over for dinner this week and there was pre-lunch drinks and wine on the table with lunch.
Having booze around didn't pose a problem (and I'm grateful for that) as I don't feel like I am missing out so there was no temptation. It did spark a thought though.
In the past I've drank probably more than I should have done when having a meal and this usually led to me feeling lethargic and usually meant I was lacking energy and motivation energy to do anything else with the day.
It was so different this time around. Lunch itself was great for many reasons. I actually tasted the food, I followed and engaged in the conversation and I remember every little detail with clarity.
After lunch, instead of heading off to sit down and doze, I was able to go with the rest of the family for a walk in the glorious sunshine. We had a really nice time as a family and I wouldn't have missed it for the world.
It makes me wonder though, whether in the past, not only has drinking robbed me of my time with the family, but even more disappointingly, robbed my family of me!
Sleep
6 hrs (4 x 90 mins sleep cycles)
Sleeping better in general but less
Getting up regularly at 6am or before
Experimenting with my morning routine. (Journaling, exercise, meditation, self-development, business development, etc.)
Movement
Ran 22 Km in a week.
10 Km run average speed 5:34 / Km.
Going to build in strength training (Monday / Wednesday / Friday).
Nutrition
71 Kg. Weight gone up.
Had a few blow out meals and less exercise than last week
Fasting starts in earnest. 16:8 every day this week.
Connection
Maintaining good connection online.
Had a great week with connection within our family. Tennis, football matches, meals together and walks in the park!
Relax
Reading (20 mins / day)
Meditation (10 mins / day)
Running x 2
Personal development
Clear Thinking
Feel like my eyes look brighter
Feeling positive, optimistic and happy
Motivation continues to improve. Achieved a lot this week!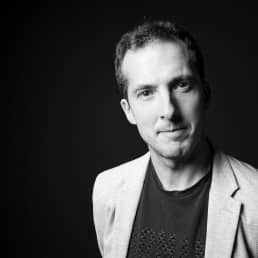 Dean is a behavioural change and wellbeing coach, specialising in helping people discover and become the best versions of themselves. After going through a divorce and the death of his father from Pancreatic Cancer in a relatively short period of time, Dean was on a track to potential self-destruction. Jeopardising relationships, career and health. He asked for help and guidance. As he opened his heart, eyes and mind, he found the help and guidance he needed was all around him. The changes he has seen in his own life have been so overwhelmingly powerful, he has trained to become a coach so he can work with others to bring meaning, connection, sucess and happiness into their own lives.
Read more of my posts