Changing my relationship with alcohol over the past two years and being alcohol free for over a year, when I look back, I now see I was parenting in a fog. Alcohol quite simply was stopping me from being my best self and an engaged and present father for my kids.
My boys are my world and being the best dad I can be has always been a key value in life.
When I was drinking, I would have told you exactly the same thing and I genuinely believed it. I was however living a life where I was highly stressed, always worn out and grumpy. What's more I could not see anything different on the horizon.
It was through a series of life events (a failed marriage, followed by divorce and the grief of loosing my own father) I became aware I had been using alcohol in an unhealthy way to numb the pain I was feeling in my heart.
I saw an ad for OYNB and read a few testimonials in which I identified with other people's struggles. As I love a challenge, I signed up.
At that moment I actually opened the door to changing more than just my relationship with booze, it also made me a healthier, happier and more engaged dad.
By taking alcohol out of my life, within a short period of time I was sleeping better, no longer waking up in the night with palpitations with feelings of anxiety and stress. I felt refreshed and full of energy.
I became healthier and more active.
I had the energy to do more, playing football, cycling and rock climbing for example with the boys.
Along the way I learnt about mindfulness and positive psychology. I was no longer stressed and grumpy, on the contrary, I was calmer, happier, more focussed and present when we were together. As a direct result our relationships have flourished. Now we spend quality time together, full of fun, laughter and happiness.
By removing alcohol from my life, the fog has lifted and now I see every moment we spend together with perfect clarity!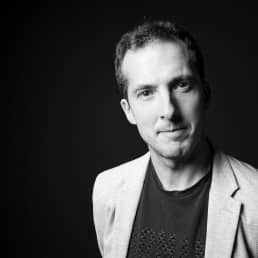 Dean is a behavioural change and wellbeing coach, specialising in helping people discover and become the best versions of themselves. After going through a divorce and the death of his father from Pancreatic Cancer in a relatively short period of time, Dean was on a track to potential self-destruction. Jeopardising relationships, career and health. He asked for help and guidance. As he opened his heart, eyes and mind, he found the help and guidance he needed was all around him. The changes he has seen in his own life have been so overwhelmingly powerful, he has trained to become a coach so he can work with others to bring meaning, connection, sucess and happiness into their own lives.
Read more of my posts