"Don't count the days, make the days count!"
---
My Year No Beer (Week 12)
As Mohammad Ali said "Don't count the days, make the days count." So with Week 12 of My Year No Beer under the belt, I have to say I am really feeling the benefits mentally and physically and making each day count, I'm certainly not counting the days!
With close to 3 months off the booze, this week I have really started to appreciate how when I don't drink (even moderately) I have a real spring in my step and generally feel much happier, productive, present and grateful. Even grateful about getting soaked to the bone on my run this morning!
Sleep
6 hrs (4 x 90 mins sleep cycles)
Sleeping better in general but less
Getting up regularly at 5.30am
Continuing with my morning routine. (Journaling, exercise, meditation, self-development, business development, etc.)
Movement
Ran 52 Km in a week.
10 Km run average speed 5:45 / Km.
Strength training 5 times during the week
Nutrition
71 Kg.
Nutrition is still a bit all over the place
Nuts and chocolate seem to be very popular! Maybe it's because I'm burning more calories.
Connection
Maintaining good connection online.
Had quality time with family.
A relatively quiet week regarding new connection as I'm busy at work.
Relax
Reading (20 mins / day)
Meditation (10 mins / day)
Running x 6 (stamina & speed improving)
Personal development
Business development
Clear Thinking
Feel like I am more consistent and focussed
Feeling positive, optimistic and happy
Motivation continues to improve. Achieved a lot this week!
Moving out of my comfort zone continually at present to grow and develop my coaching business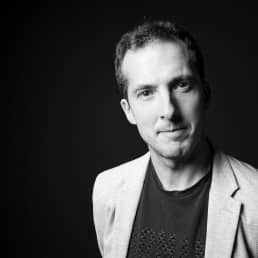 Dean is a behavioural change and wellbeing coach, specialising in helping people discover and become the best versions of themselves. After going through a divorce and the death of his father from Pancreatic Cancer in a relatively short period of time, Dean was on a track to potential self-destruction. Jeopardising relationships, career and health. He asked for help and guidance. As he opened his heart, eyes and mind, he found the help and guidance he needed was all around him. The changes he has seen in his own life have been so overwhelmingly powerful, he has trained to become a coach so he can work with others to bring meaning, connection, sucess and happiness into their own lives.
Read more of my posts