Discipline, integrity and commitment
---
This week I have discovered that I feel differently about not drinking. Previously, even when I didn't drink for over a year, there was always a little voice that was in the background undermining me.
Was this little voice my survival mind, my BEing, my conscience or my dark side, or something else? I really couldn't say but it regularly presented itself and it was a constant battle arguing with it to not waiver.
I have noticed that this time I feel differently. I am totally committed to the challenge, I know I won't waiver and I have total faith in what I am saying.
This is likely a culmination of different things I have been working on with my coaches over the last few months. It is powerful to see it in action though, and surprising how it really makes a difference to how I operate now.
The two key areas, are how I perceive my integrity to my spoken word and the commitment to an agreement I made to myself around self-discipline.
Sleep
6 hrs (4 x 90 mins sleep cycles)
Sleeping better in general but less
Getting up regularly at 5.30am
Continuing with my morning routine. (Journaling, exercise, meditation, self-development, business development, etc.)
Movement
Ran 35 Km in a week.
10 Km run average speed 5:39 / Km.
Getting consistent with strength training (Monday / Wednesday / Friday).
Nutrition
71 Kg.
Maintained weight. Would like to lose a few Kg before Christmas!
Fasting is proving tricky to stick to. It'll come I'm sure.
Connection
Maintaining good connection online.
Went to a couple of art exhibitions over the weekend.
Quality time with my partner.
Relax
Reading (20 mins / day)
Meditation (10 mins / day)
Running x 3
Personal development
Clear Thinking
Feel like I am more consistent and focussed
Feeling positive, optimistic and happy
Motivation continues to improve. Achieved a lot this week!
Moving out of my comfort zone continually at present to grow and develop my coaching business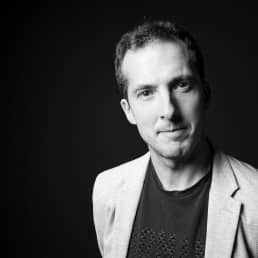 Dean is a behavioural change and wellbeing coach, specialising in helping people discover and become the best versions of themselves. After going through a divorce and the death of his father from Pancreatic Cancer in a relatively short period of time, Dean was on a track to potential self-destruction. Jeopardising relationships, career and health. He asked for help and guidance. As he opened his heart, eyes and mind, he found the help and guidance he needed was all around him. The changes he has seen in his own life have been so overwhelmingly powerful, he has trained to become a coach so he can work with others to bring meaning, connection, sucess and happiness into their own lives.
Read more of my posts