Being An Introvert And Alcohol Free
---
Happy Halloween everyone! Week 9 of My year No Beer. Still 100% AF.
This week I reflected upon how being AF makes it easier to know thyself without it being masked or numbed by booze.
I'm an INFJ personality type (the I stands for Introvert) and before I knew this, I thought I was a broken misfit and completely unsociable.
Being an introvert and alcohol free, I never found I was at ease around people and found people's superficial bullshit depleting and soul destroying to listen too. I just couldn't connect.
I'll be honest, in those situations, chugging a few bevvies made it far less painful for me.
Now that drinking isn't an option and with the party season coming up I found myself this week getting a little hesitant about having to get out there and socialise when my partner started mentioning our diary commitments over the next couple of months.
The difference is, now I know myself a little better, I know that I am predisposed to this way of feeling. But I don't need to drink to get through it and more importantly I know I'm not a broken misfit!
Sleep
6 hrs (4 x 90 mins sleep cycles)
Sleeping better in general but less
Getting up regularly at 5.30am
Continuing with my morning routine. (Journaling, exercise, meditation, self-development, business development, etc.)
Movement
Ran 18 Km in a week.
10 Km run average speed 5:39 / Km.
Getting consistent with strength training (Monday / Wednesday / Friday).
Nutrition
71 Kg.
Maintained weight. Would like to lose a few Kg before Christmas!
Fasting is proving tricky to stick to. Not sure it is really for me. Going to drop it for the time being.
Connection
Maintaining good connection online.
Had my first meet greet for the OFFICE NINJA cohort. It was great to connect with people from around the world!
Managed to spend quality time with family and do some nice activities together.
Relax
Reading (20 mins / day)
Meditation (10 mins / day)
Running x 2
Personal development
Clear Thinking
Feel like I am more consistent and focussed
Feeling positive, optimistic and happy
Motivation continues to improve. Achieved a lot this week!
Moving out of my comfort zone continually at present to grow and develop my coaching business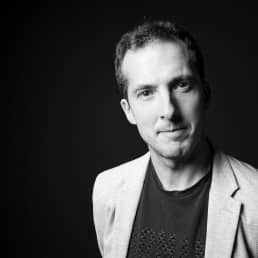 Dean is a behavioural change and wellbeing coach, specialising in helping people discover and become the best versions of themselves. After going through a divorce and the death of his father from Pancreatic Cancer in a relatively short period of time, Dean was on a track to potential self-destruction. Jeopardising relationships, career and health. He asked for help and guidance. As he opened his heart, eyes and mind, he found the help and guidance he needed was all around him. The changes he has seen in his own life have been so overwhelmingly powerful, he has trained to become a coach so he can work with others to bring meaning, connection, sucess and happiness into their own lives.
Read more of my posts