Alcohol and the Fading Affect Bias (FAB)
---
My Year No Beer (Week 10)
Week 10 check-in. Double digits. Had a FAB week, not because it was great but I caught myself looking back at booze through rose tinted glasses. Which is known as Fading Affect Bias or FAB.
Thankfully I recognised it for what it was and didn't have a couple at the end of the week to unwind, which is what I was reminiscing about. I played it forward, those couple would have turned into a couple more and I'd have felt awful the next day.
Instead of drinking had a nice chilled evening which was just as relaxing as any bottle of beer would have been and got up feeling refreshed and headed out for a run first thing which is unlikely to have happened if I'd had those beers!!
What is Fading Affect Bias?
Fading Affect Bias is a phenomena that is universal in human behaviour.
The trait presents itself as memories become distorted and we begin to view the past in a more positive light.
With FAB we don't forget that things were bad, it is more a case that over time our memories become warped, specifically that the good parts of a memory remain present and any negative / bad parts fade with time.
Sleep
6 hrs (4 x 90 mins sleep cycles)
Sleeping better in general but less
Getting up regularly at 5.30am
Continuing with my morning routine. (Journaling, exercise, meditation, self-development, business development, etc.)
Movement
Ran 59 Km in a week. Aiming to run a minimum of 50Km per week between now and end of the year!
10 Km run average speed 5:52 / Km.
Getting consistent with strength training. Aiming for 5 times per week.
Nutrition
72 Kg.
Weight is on the up!
Craving sugar quite a lot at present!
Would like to lose a few kilos before Christmas. Need to stop giving in and scoffing those bloomin sweets!
Connection
Maintaining good connection online.
Connection is proving hard at times because I have a lot on.
This coming weekend will be better for connection.
Relax
Reading (20 mins / day)
Meditation (10 mins / day)
Running x 6
Personal development
Business development
Clear Thinking
Feel like I am more consistent and focussed
Feeling positive, optimistic and happy
Motivation continues to improve. Achieved a lot this week!
Moving out of my comfort zone continually at present to grow and develop my coaching business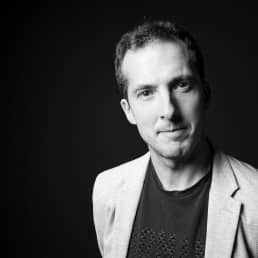 Dean is a behavioural change and wellbeing coach, specialising in helping people discover and become the best versions of themselves. After going through a divorce and the death of his father from Pancreatic Cancer in a relatively short period of time, Dean was on a track to potential self-destruction. Jeopardising relationships, career and health. He asked for help and guidance. As he opened his heart, eyes and mind, he found the help and guidance he needed was all around him. The changes he has seen in his own life have been so overwhelmingly powerful, he has trained to become a coach so he can work with others to bring meaning, connection, sucess and happiness into their own lives.
Read more of my posts