5 Tips For An Alcohol Free Christmas
---
My Year No Beer (Week 16)
Here we are, Week 16 of My Year No Beer. It has been a busy week all in all and this morning I was still unsure what I should talk about today.
Then it hit me this morning when I was out running, why not share some tips for an alcohol free Christmas. These tips will help me and hopefully you too, have the best Christmas yet.
Booze is such a big part of the festive season, and in the past I was convinced that not drinking would inevitably mean not having any fun.
The key is to approach this time of year with the right mindset and the right attitude.
5 Tips For An AF Christmas
1: Get clear on what makes Christmas special
Alcohol isn't the magic ingredient that transforms Christmas into something fun. Just look at the people who love this time of year the most – kids! They don't need a few inside them before they can have a great time.
It's not alcohol that creates that sense of magic and fun – let's be honest, how can a drug that numbs and dulls you enhance any feelings of magic? It can't.
The festive season is special because of so many other things, like the chance to spend time with people you care about and enjoy some time off work.
2: Remember why you stopped drinking
Back in week 4 of My Year No Beer I discussed how important it is listing why you don't want to drink. If you find yourself romanticising alcohol at this time of year, return to your list of whys and remind yourself of the reality of your drinking. It's so much better than hangovers, guilt, remorse and regrets. If you haven't got a list of whys, I recommend you check out the post called Want to stop drinking? Define your whys! so you can get those whys noted down.
3: Get excited about new experiences
You already know what a boozy Christmas feels like. You've been there and done that. This year, is going to be different, but in a good way. This will be the year you discover that you don't need to drink to have a good time. This will be the year you create crystal clear new memories, show up for the people you care about, push yourself out of your comfort zone and feel incredibly proud of yourself.
4: Know that you're stronger than you think
The idea of the perfect Christmas, is just a pipe dream – things go wrong, we have annoying relatives and family dramas. That's part of the rich tapestry of life and let's be honest with ourselves, alcohol doesn't help with dealing with any of it.
An alcohol free Christmas makes it easier to face tricky situations head on from a place of calmness and clarity.
5: Create new rituals
Look at those Christmas traditions that involve alcohol in the past and come up with new alternatives.
If you always have champagne on Christmas morning, now's the time to get yourself an AF alternative Or if you've always drunk your way through boring afternoons with relatives, this could be a great opportunity to mix things up and create a new routine. Go out for a walk, play a game or do something completely indulgent.
The one thing to not lose sight of is Christmas is a time for fun and enjoyment and you can have just as much fun if not more without a glass or booze in your hand.
Here's to a successful Alcohol Free Christmas and I'll see you this time next week when it will all be over with for another year.
Sleep
6 hrs (4 x 90 mins sleep cycles)
Sleeping better in general but less
Getting up regularly at 5.30am
Continuing with my morning routine. (Journaling, exercise, meditation, self-development, business development, etc.)
Movement
Ran 40 Km in a week.
10 Km run average speed 5:55 / Km.
Strength training 3 times during the week
Nutrition
71 Kg.
Nutrition is still a bit all over the place
Nuts and chocolate seem to be very popular! Maybe it's because I'm burning more calories.
Connection
Maintaining good connection online.
Had quality time with family.
Relax
Reading (20 mins / day)
Meditation (10 mins / day)
Running x 5
Personal development
Business development
Clear Thinking
Feel like I am more consistent and focussed
Feeling positive, optimistic and happy
Motivation continues to improve. Achieved a lot this week!
Moving out of my comfort zone continually at present to grow and develop my coaching business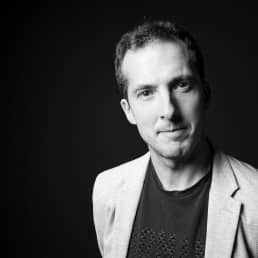 Dean is a behavioural change and wellbeing coach, specialising in helping people discover and become the best versions of themselves. After going through a divorce and the death of his father from Pancreatic Cancer in a relatively short period of time, Dean was on a track to potential self-destruction. Jeopardising relationships, career and health. He asked for help and guidance. As he opened his heart, eyes and mind, he found the help and guidance he needed was all around him. The changes he has seen in his own life have been so overwhelmingly powerful, he has trained to become a coach so he can work with others to bring meaning, connection, sucess and happiness into their own lives.
Read more of my posts